User Login
Quantum Trading Labs is the official membership site for Quantum Trading customers. If you own one or more Quantum Trading indicators you can join the site by clicking Register.
Welcome to Quantum Trading LABS
Welcome to Quantum Trading Labs!
This website is the official technical portal for the growing family of Quantum Trading across all available platforms. It has been created to keep you up to date with developments both inside and outside the company. Here you will find details on indicators we are planning for the future and enhancements to the existing family of indicators ensuring you always have the latest version of the indicator running on your platform. In addition, we will also update you regularly on our plans for the future, and in particular new platforms that we are considering, and ofourse keep you abreast of the latest developments on existing platforms.
It also goes without saying that we welcome feedback which is why we have created the suggestions forum. We would love to hear from you with your ideas for enhancements to the current indicators, possible new indicator developments and thoughts on platforms both current and those perhaps you would like to see the indicators available for in the future. All your comments would be welcomed and all your ideas will be considered and passed to our development team. We cannot make any promises but will always try our best to include these where possible.
Without our loyal and supportive customers, Quantum Trading would not exist or flourish. This is why we have created Quantum Trading Labs, as an extension of our efforts to provide the finest customer support services possible. We look forward to seeing you here,and thank you once again for your continued support which is always much appreciated.
Anna & David Coulling
We do not usually offer a free trial however, all of our indicators are supplied with a 7-day money back guarantee. This is a no questions asked refund policy, and gives…
What's new in the INDICATORS
Read the latest updates in the Quantum Trading indicators and the ones lined up in the pipeline.
Once again, I'm thrilled and extremely proud to be able to announce that the suite of new volume-based indicators that our development team has been working so hard on over…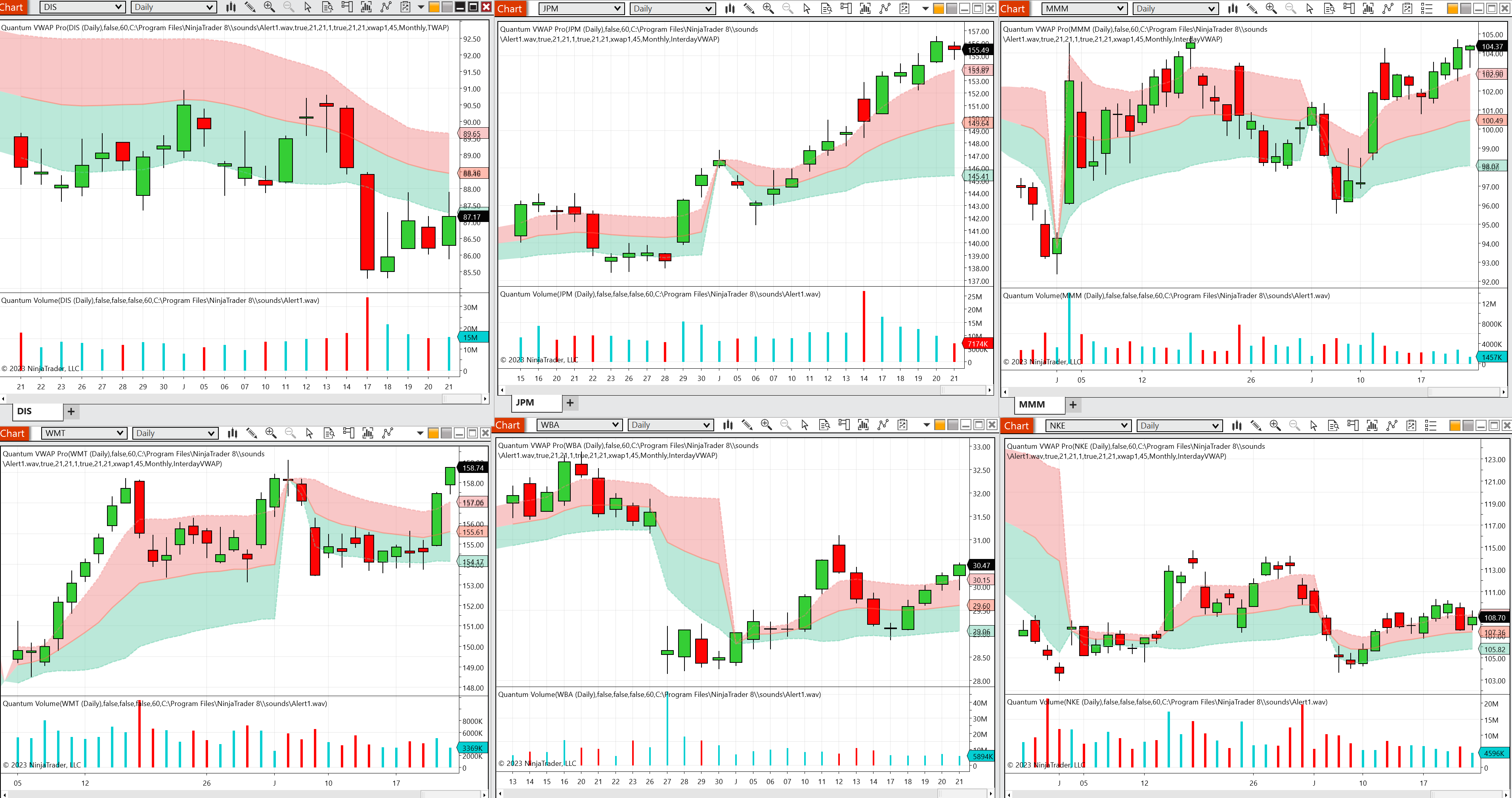 At Quantum Trading, as I'm sure you know, we don't just create one indicator. That would be too straightforward. What we like to do is to go that extra mile…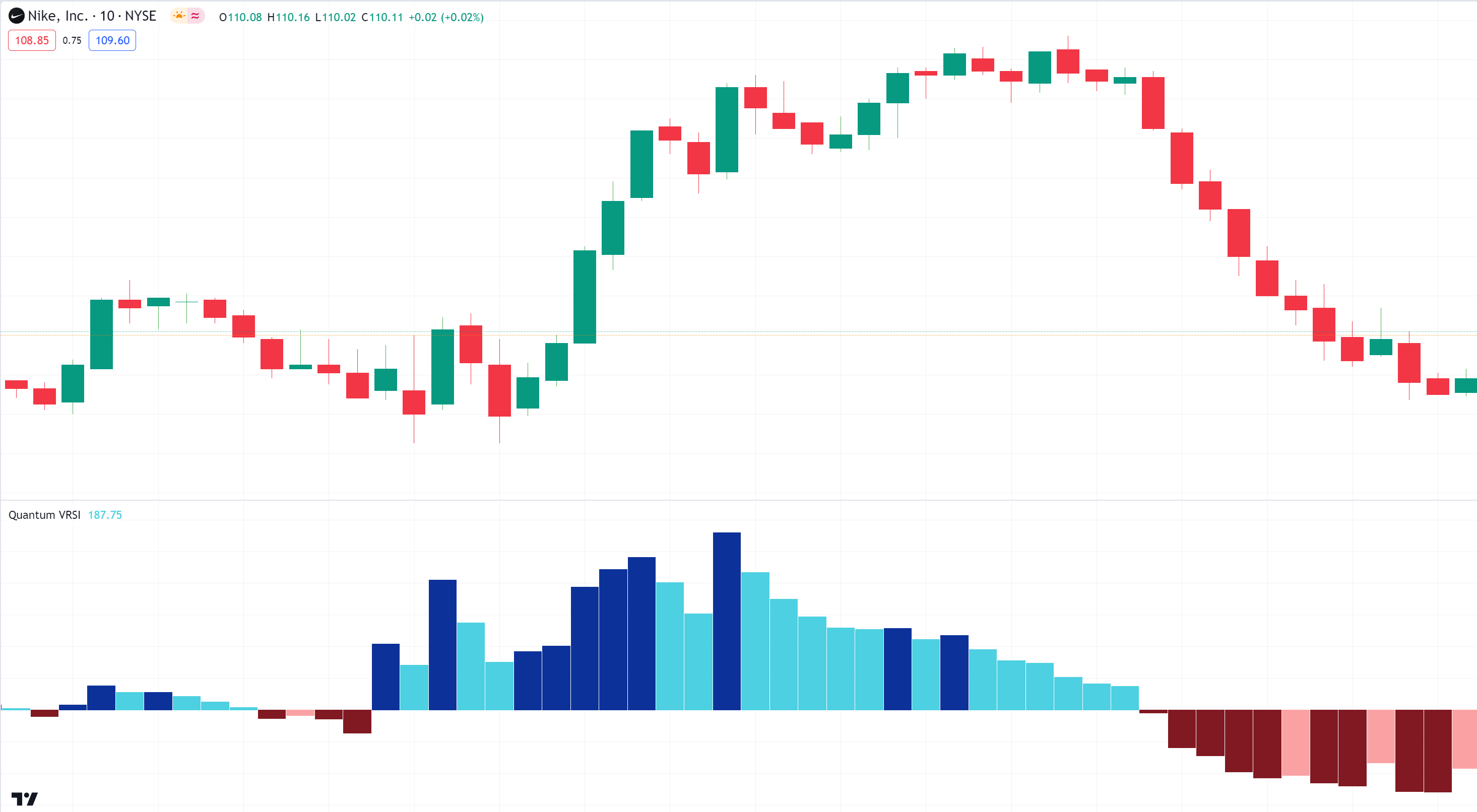 This is the second of our new indicators for the NinjaTrader 8 platform, and what we have christened the volume relative strength indicator, or VRSI for short! As you will…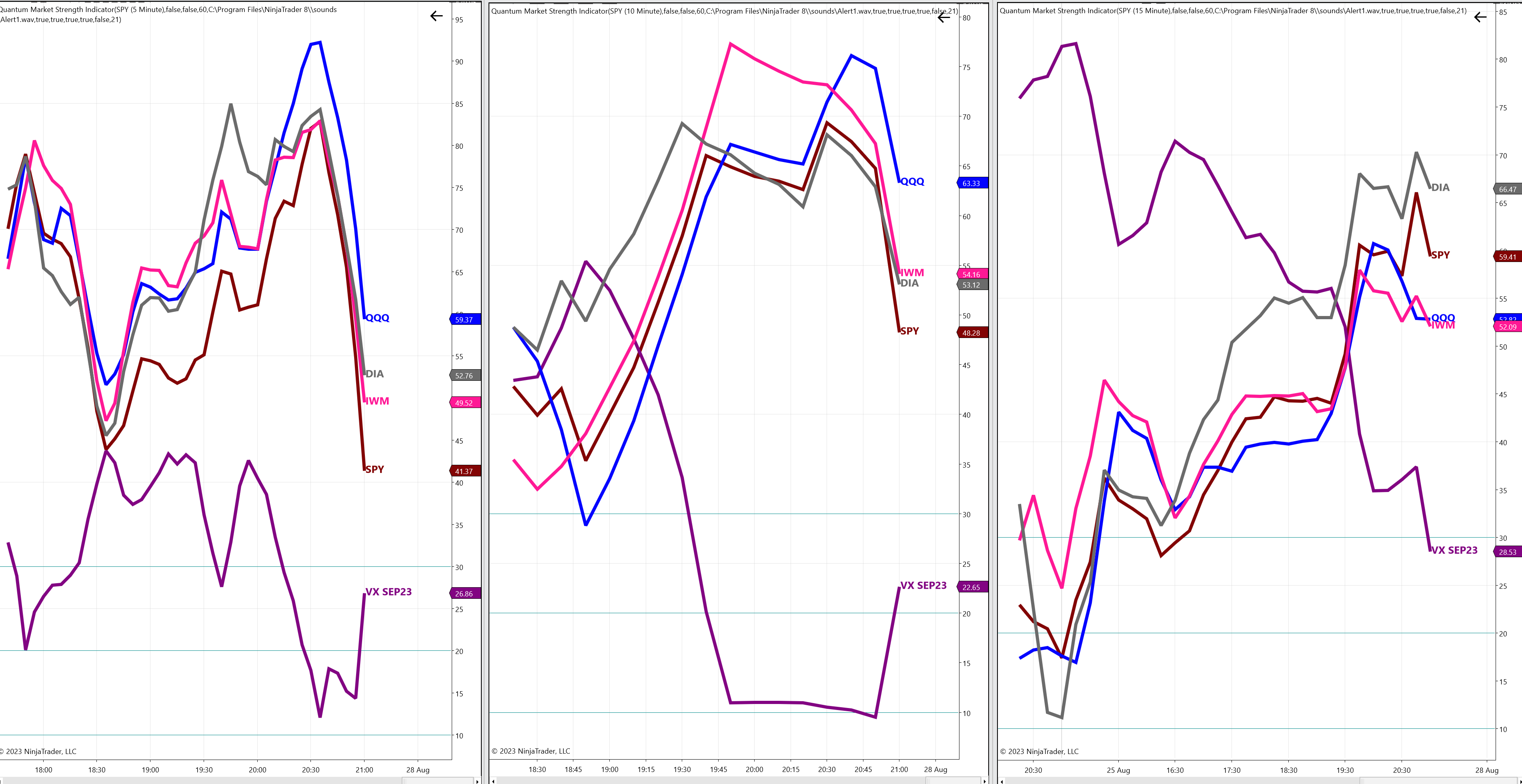 The market strength indicator, or MSI for short, is another indicator that many Ninja customers have asked us to develop over the years. So, I'm thrilled to announce the version…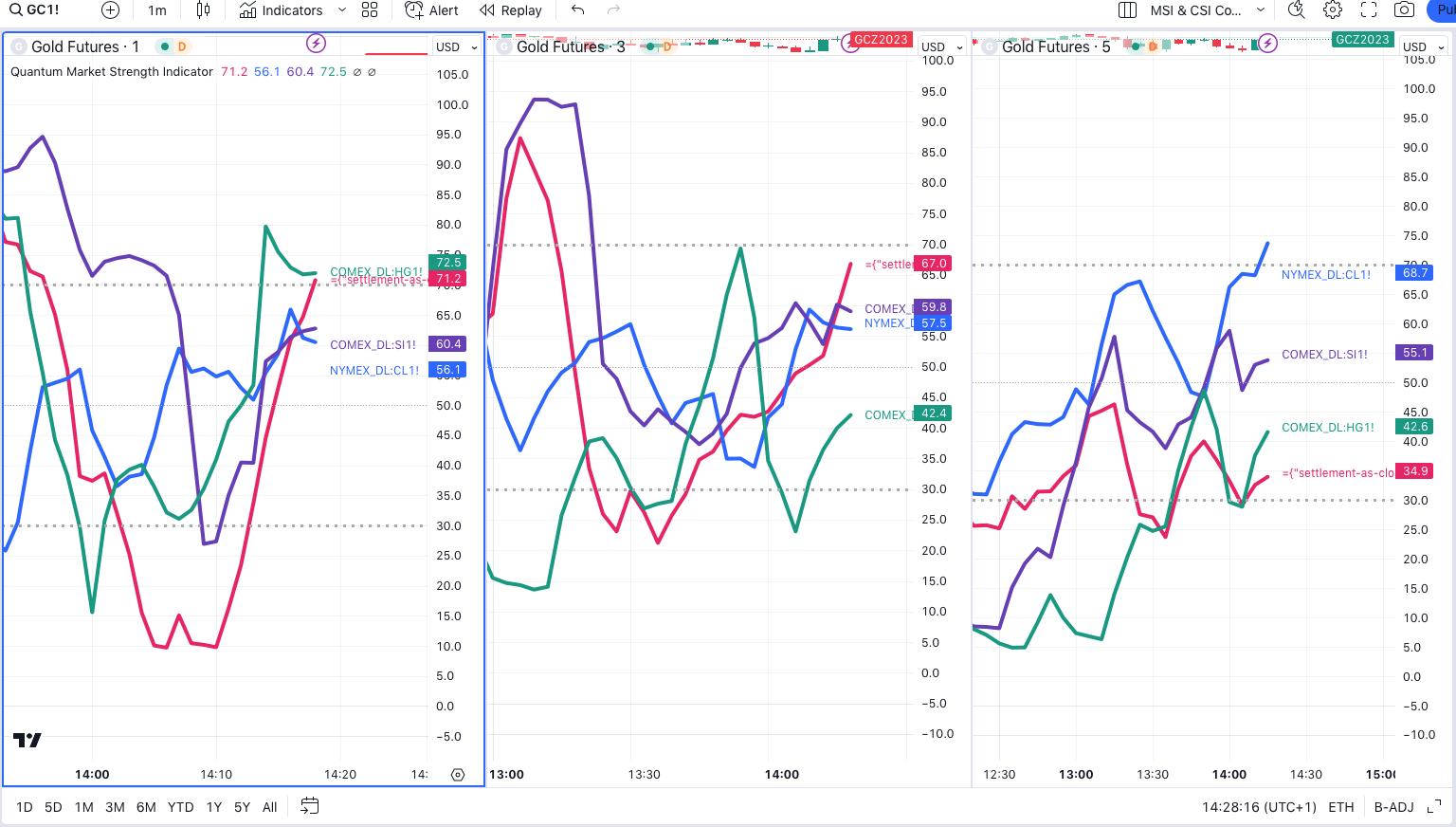 The Quantum Trading development team has been working flat out for the last few months and perhaps you can understand why we have been rather quiet here as the work…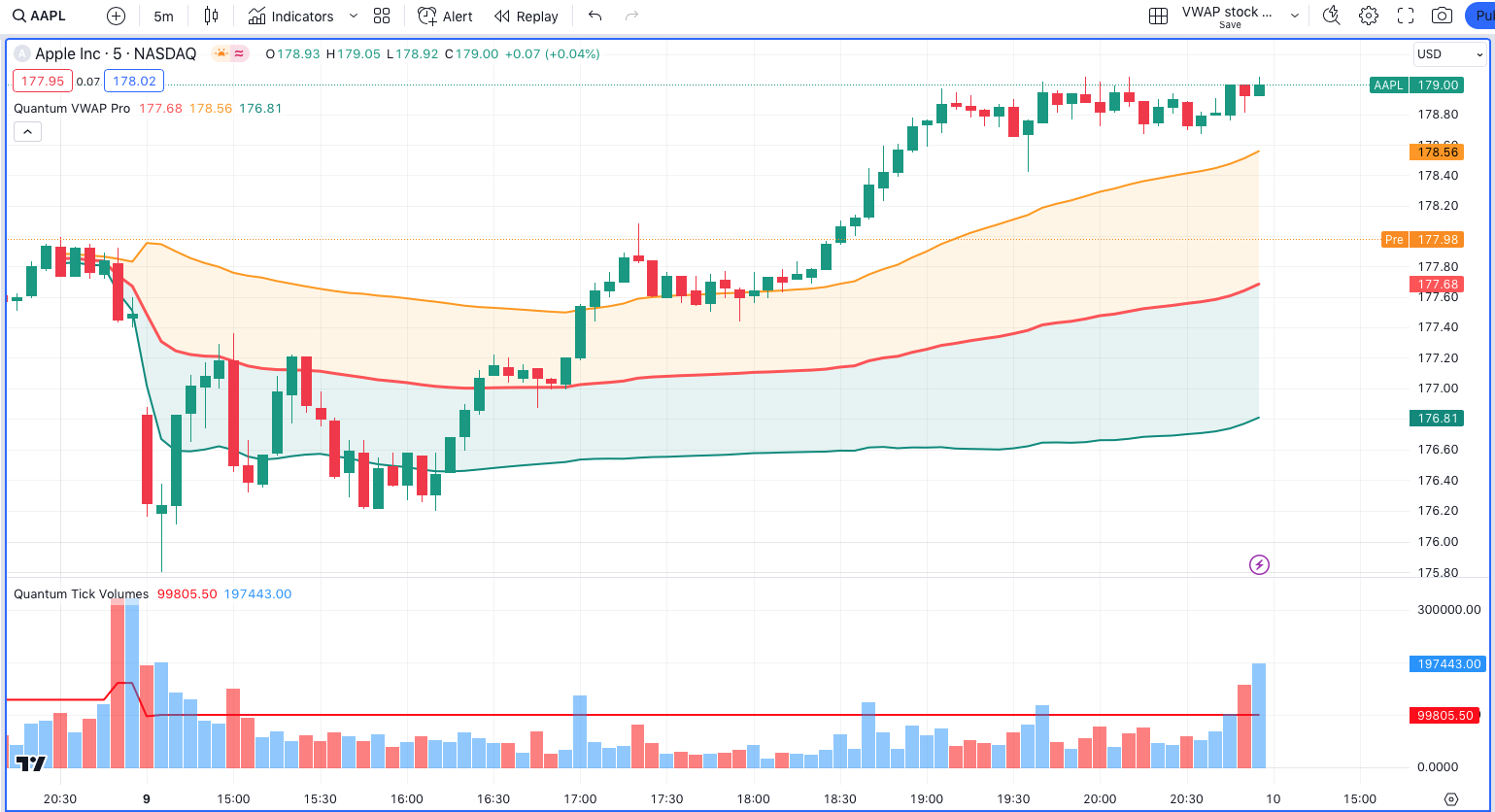 And as if producing one new indicator wasn't enough, here our wonderful development team in the labs has produced FIVE IN ONE! So when you purchase the VWAP indicator, it's…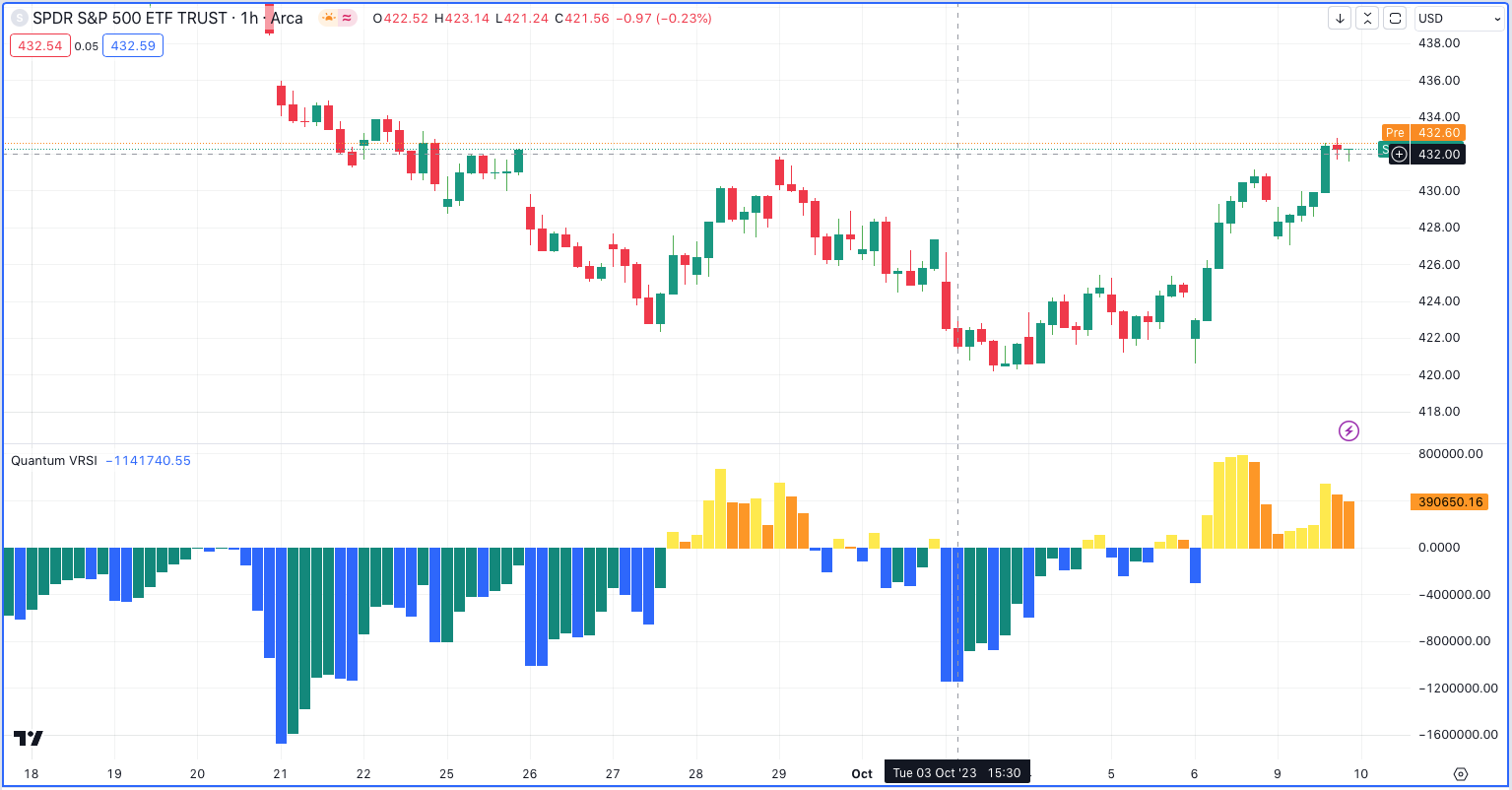 I am delighted and proud to announce the first of several new indicators that are rolling out today on the TradingView platform, following a huge amount of testing and development…

We've been rather quiet on the Quantum labs site for some time, and there's a good reason for that, as behind the scenes, our development team has been working flat…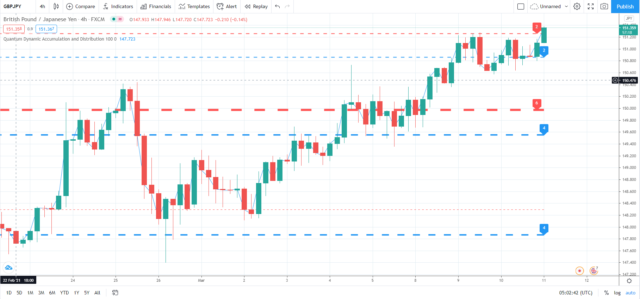 Hot off the press from our fantastic development team, this is the first view of our exciting Dynamic Accumulation and Distribution indicator which works in the same way as for…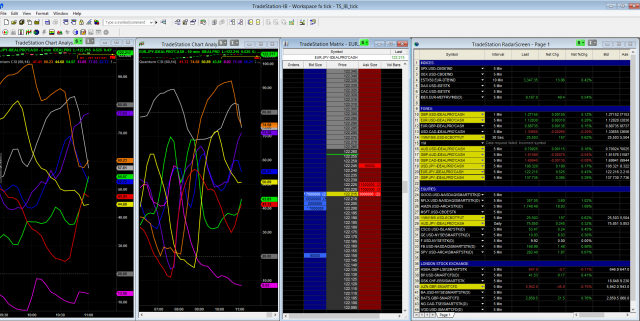 The first indicator we have been working on is the currency strength indicator, and as you can see this is now up and running on both the Tradestation US and…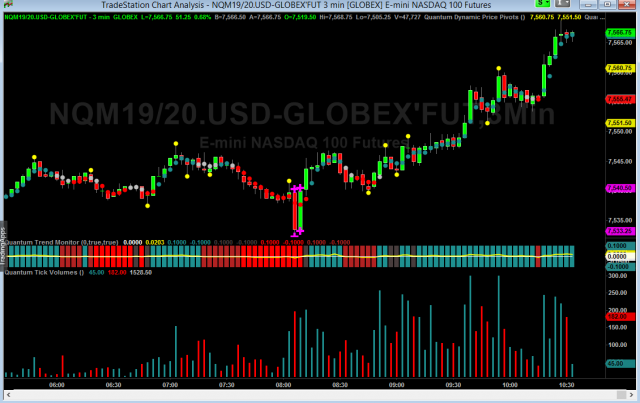 Just an update on progress and as you can see from the attached we have ported over the Trends, Trend Monitor, Pivots, Volatility and Tick Volumes indicators to the Tradestation…

And here is a first look at the currency matrix for Tradestation which is now in beta format as we continue to work on this indicator and the others in…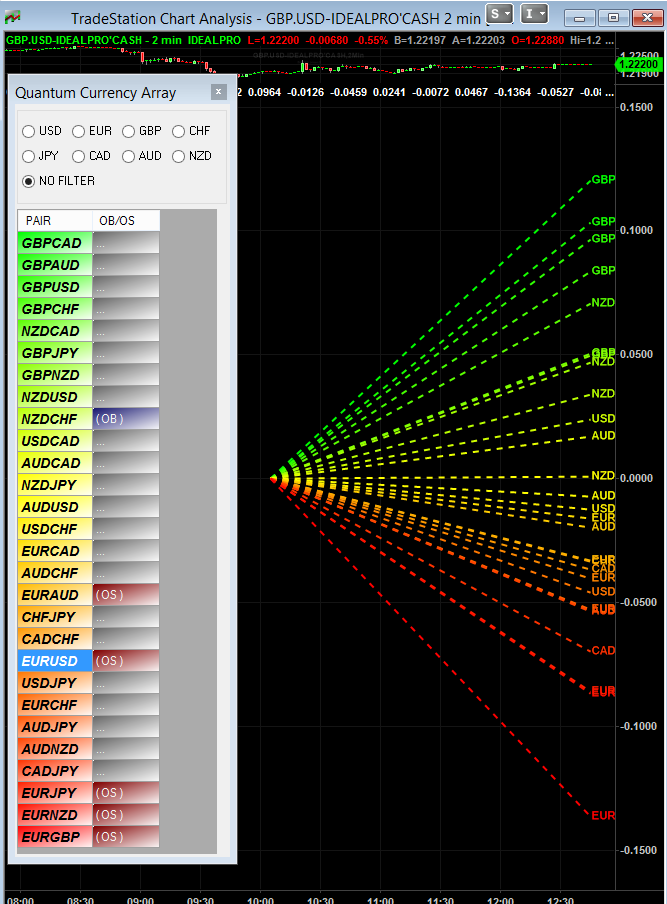 A first look at the currency array indicator for Tradestation which the development team have been working on recently, and which is now in beta release for testing. As you…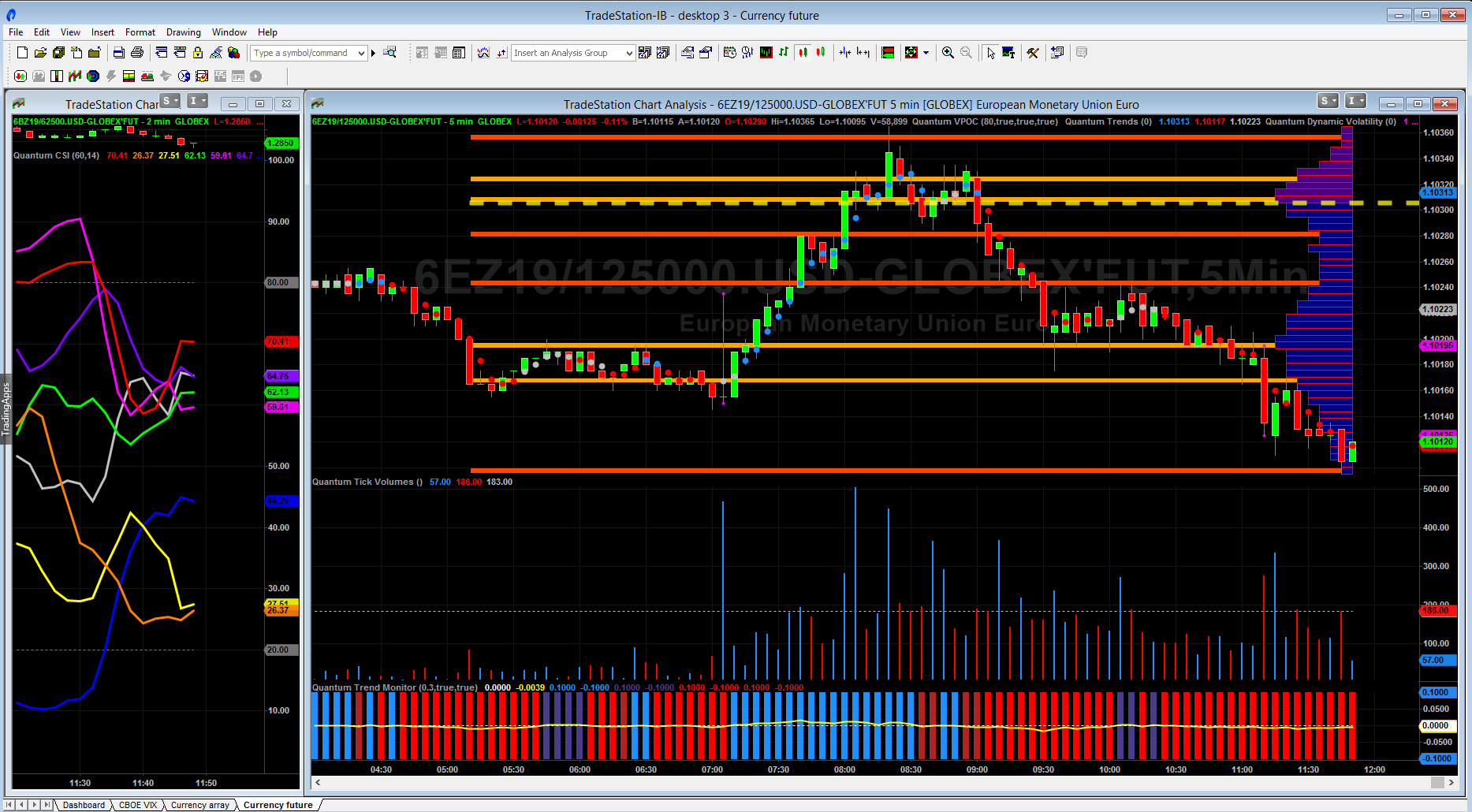 As promised we are posting to update you on our latest developments for Tradestation which are progressing well for both Tradestation Global and also Tradestation Securities. The first offers a…

With the dawn of the new year and hopefully one where things return to normal, whatever normal may be, we are delighted to announce the dawn of a new platform…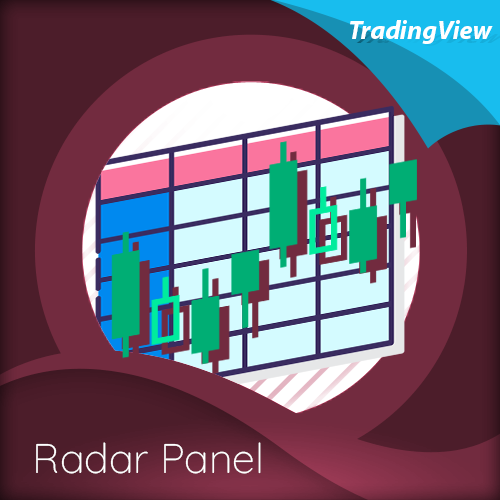 We are pleased to announce the launch of our newest TradingView indicator, the Quantum Radar Panel. The Quantum Radar Panel is a powerful indicator that keeps track of indicator signals…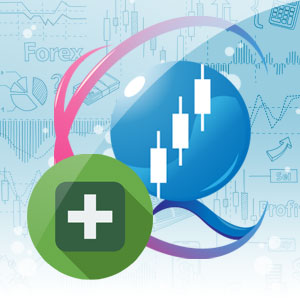 We are pleased to announce the release of various updates in three of our TradingView indicators. Quantum Renko Applied improvements on the calculation of the brick size in higher timeframes…

As you know we never stand still at Quantum Trading, and with the addition of the tabular function in pine script, our wonderful development team has been hard at work…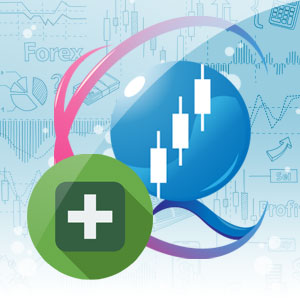 A couple of months ago and just a few weeks after we launched our major TradingView indicator package update, PineScript (TradingView's scripting language) released Pine Tables – a gamechanger to…
What's new in the PLATFORMS
Find information on the trading platforms supported by Quantum Trading Software
Once again, I'm thrilled and extremely proud to be able to announce that the suite of new volume-based indicators that our development team has been working so hard on over…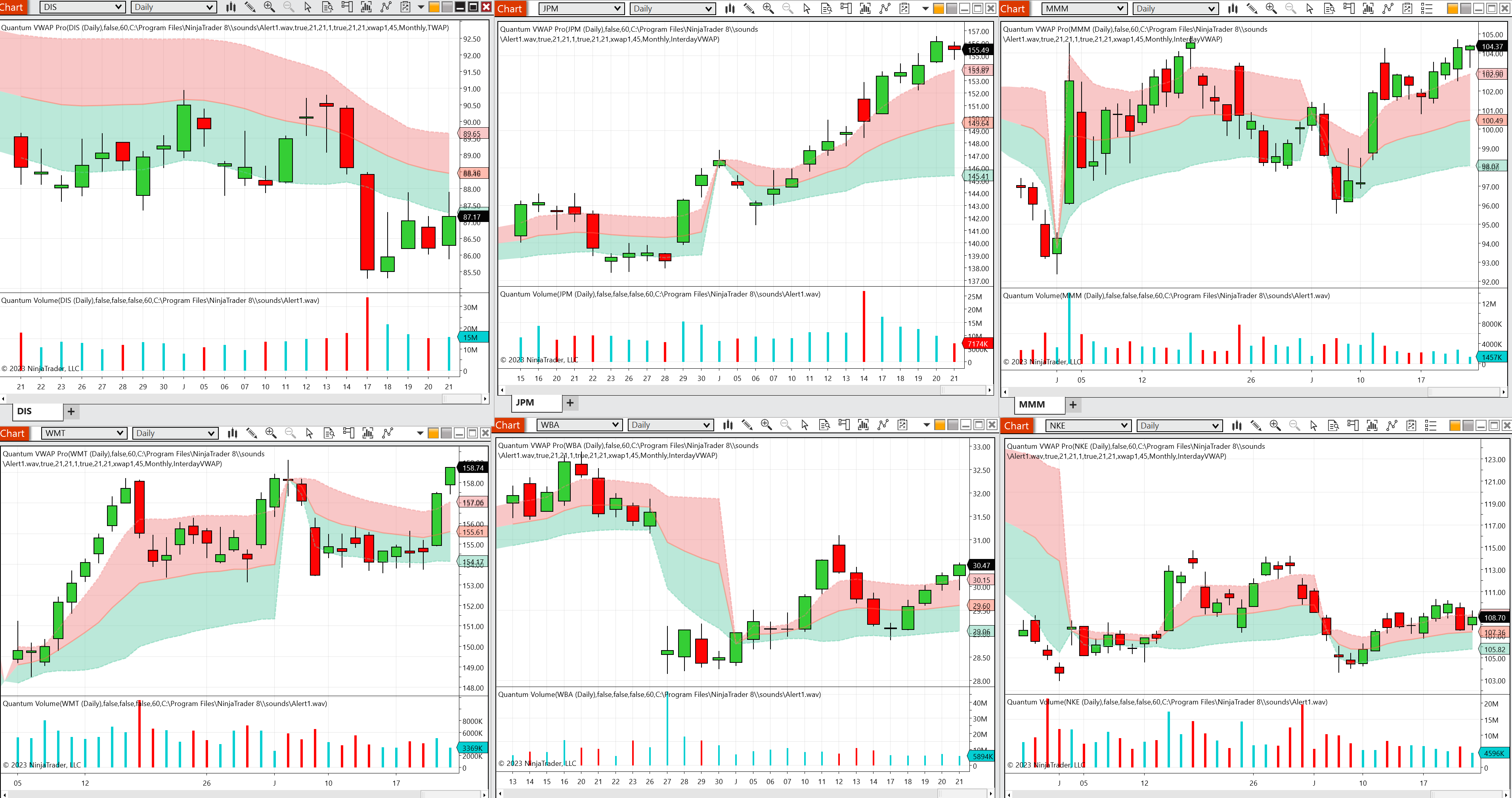 At Quantum Trading, as I'm sure you know, we don't just create one indicator. That would be too straightforward. What we like to do is to go that extra mile…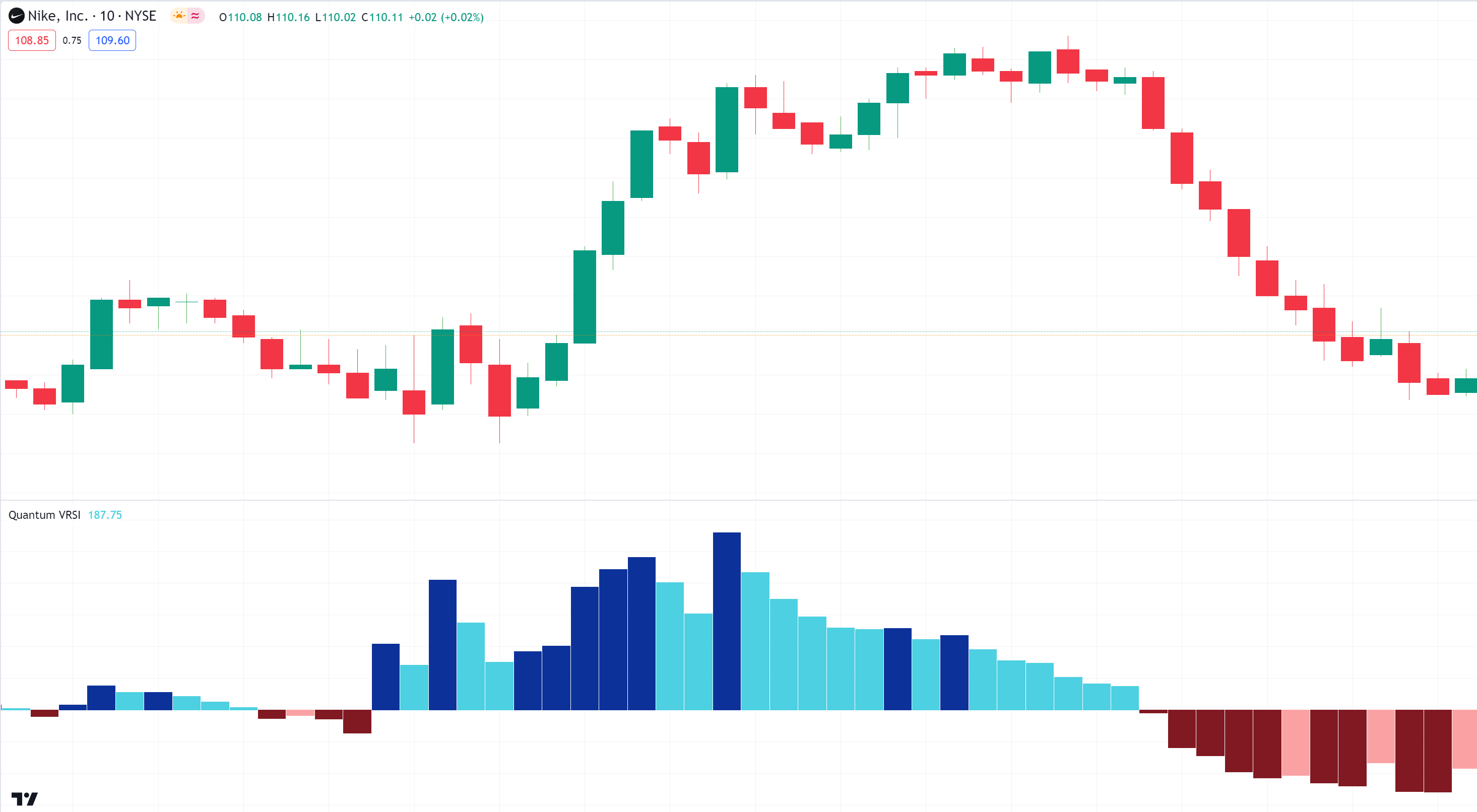 This is the second of our new indicators for the NinjaTrader 8 platform, and what we have christened the volume relative strength indicator, or VRSI for short! As you will…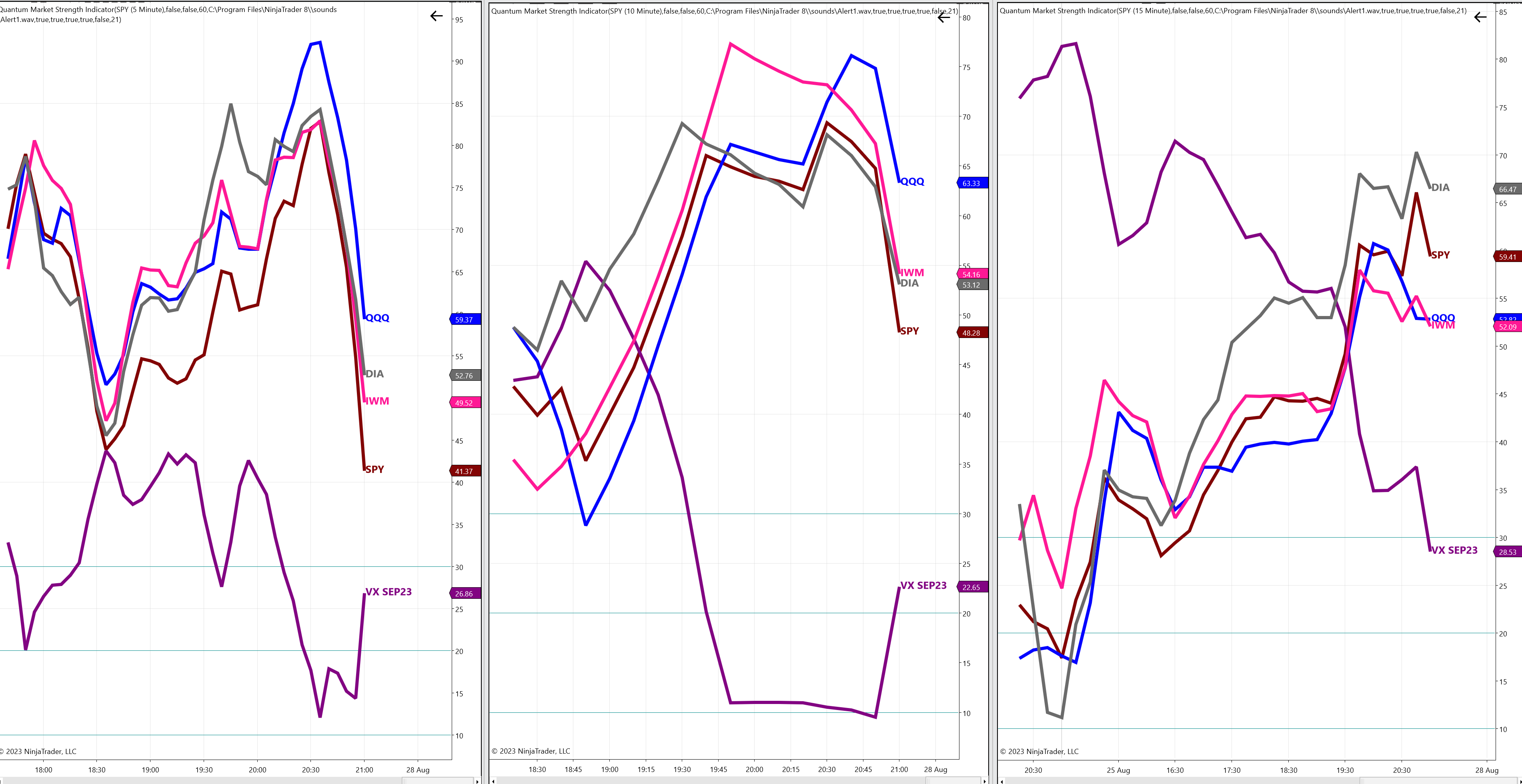 The market strength indicator, or MSI for short, is another indicator that many Ninja customers have asked us to develop over the years. So, I'm thrilled to announce the version…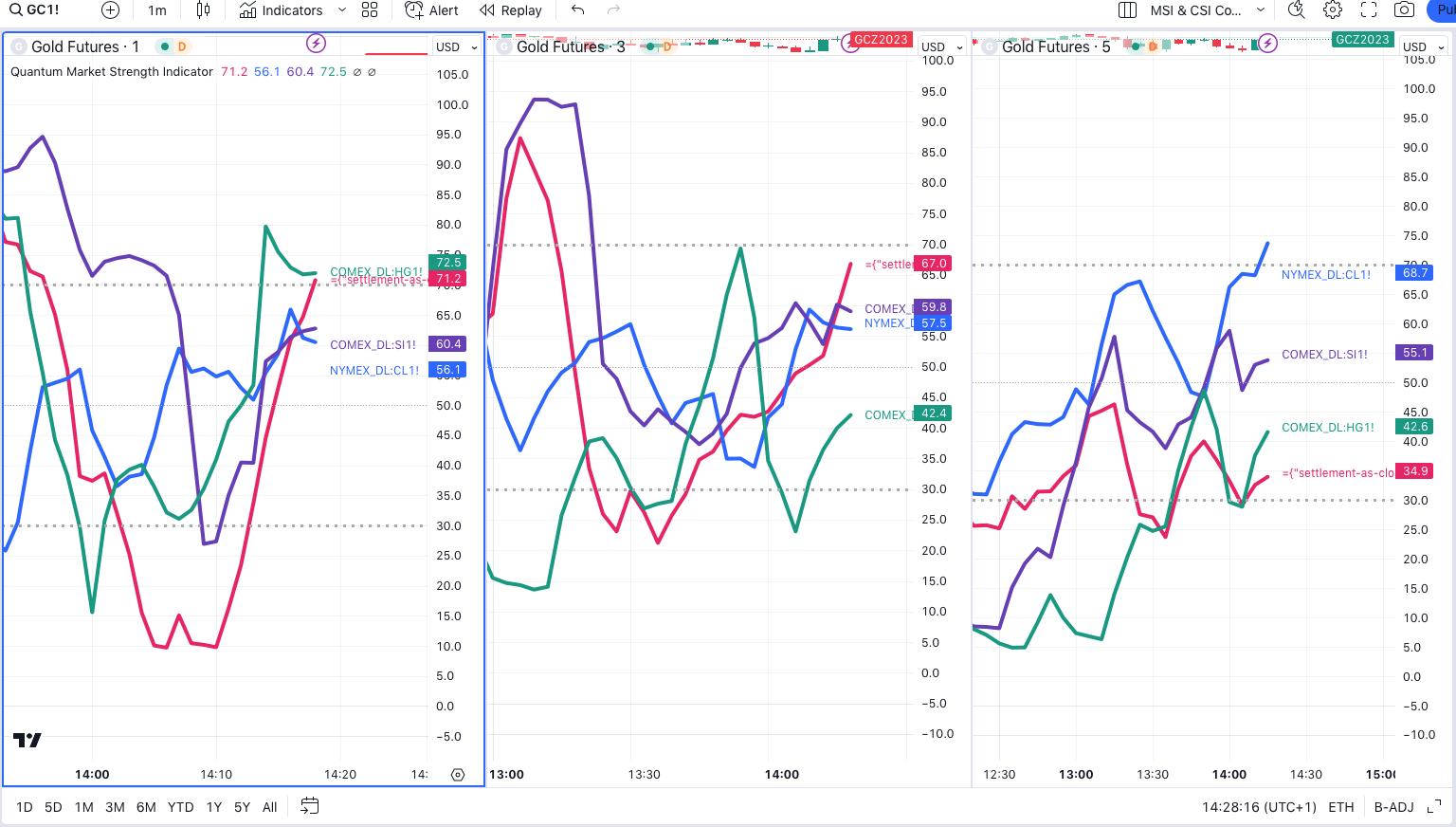 The Quantum Trading development team has been working flat out for the last few months and perhaps you can understand why we have been rather quiet here as the work…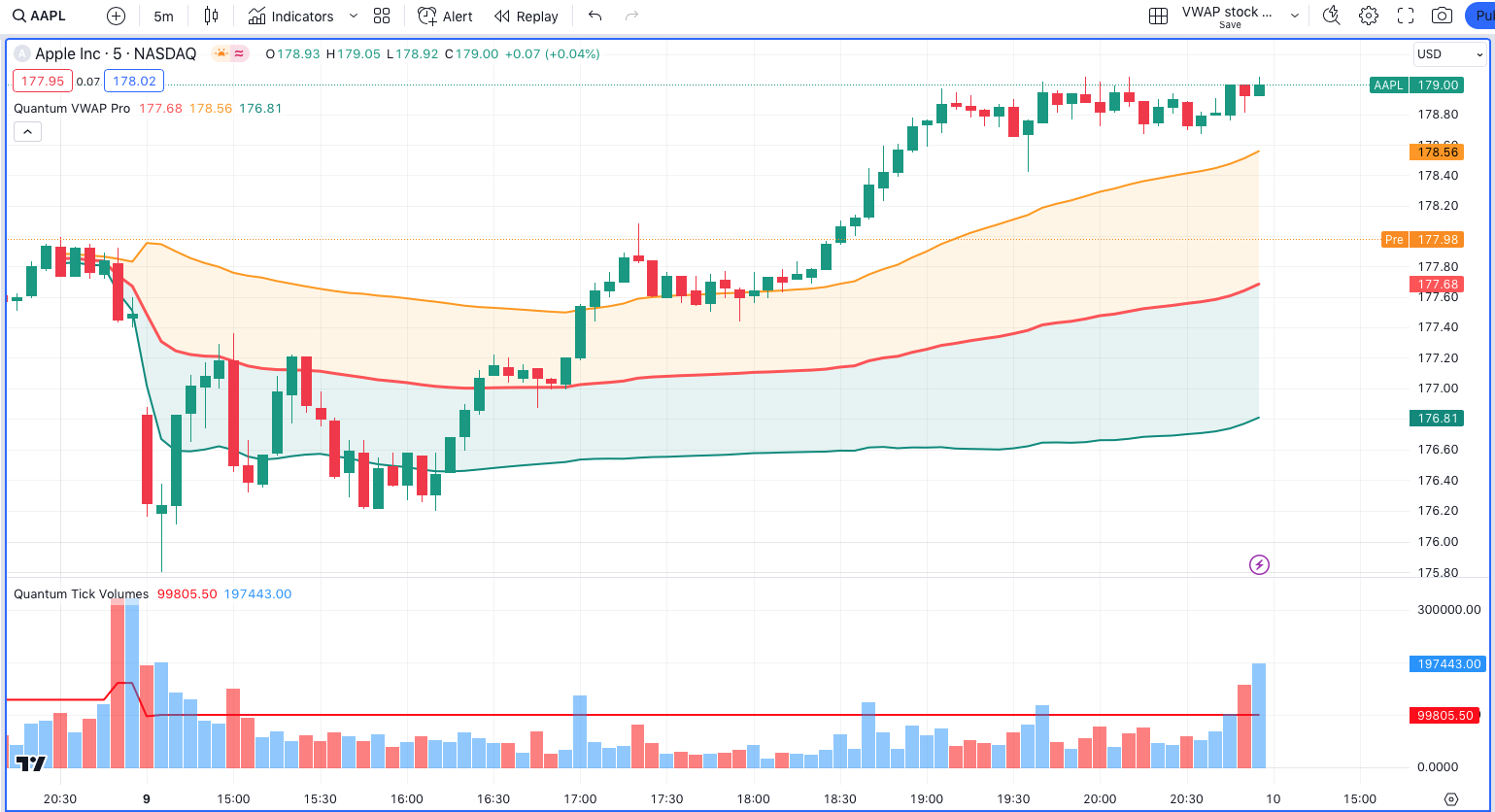 And as if producing one new indicator wasn't enough, here our wonderful development team in the labs has produced FIVE IN ONE! So when you purchase the VWAP indicator, it's…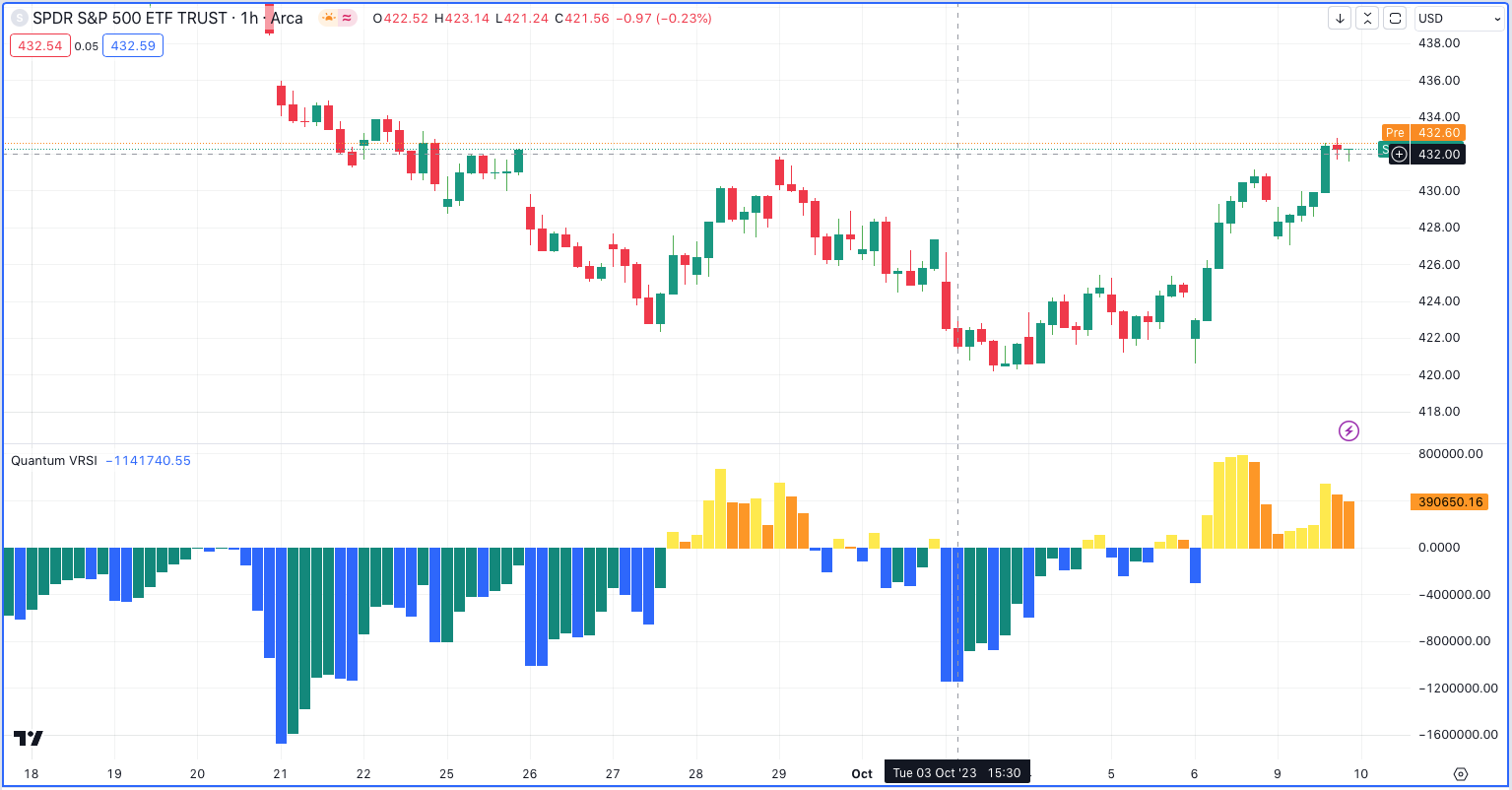 I am delighted and proud to announce the first of several new indicators that are rolling out today on the TradingView platform, following a huge amount of testing and development…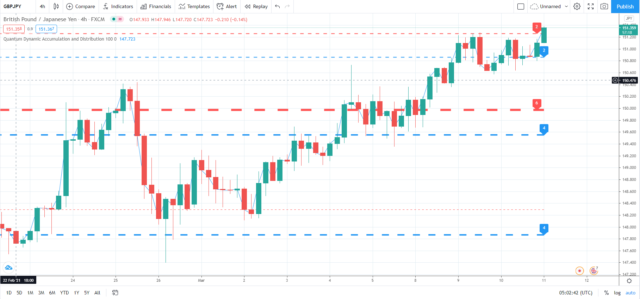 Hot off the press from our fantastic development team, this is the first view of our exciting Dynamic Accumulation and Distribution indicator which works in the same way as for…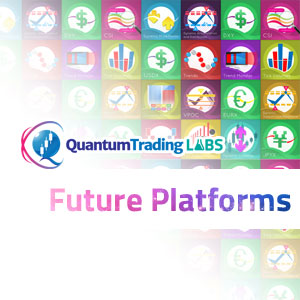 Tradestation is another platform we have in our future plans for development of our indicators. The company is owned by Monex group a publicly quoted company on the Tokyo Stock…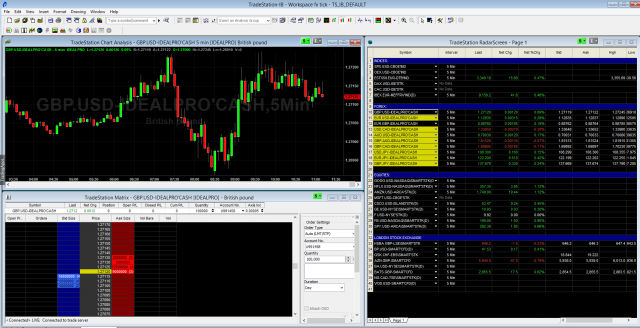 I'm delighted to confirm our development team are now working on the next platform for the Quantum Trading indicators which is Tradestation. Work has already begun and we will be…

And here is a first look at the currency matrix for Tradestation which is now in beta format as we continue to work on this indicator and the others in…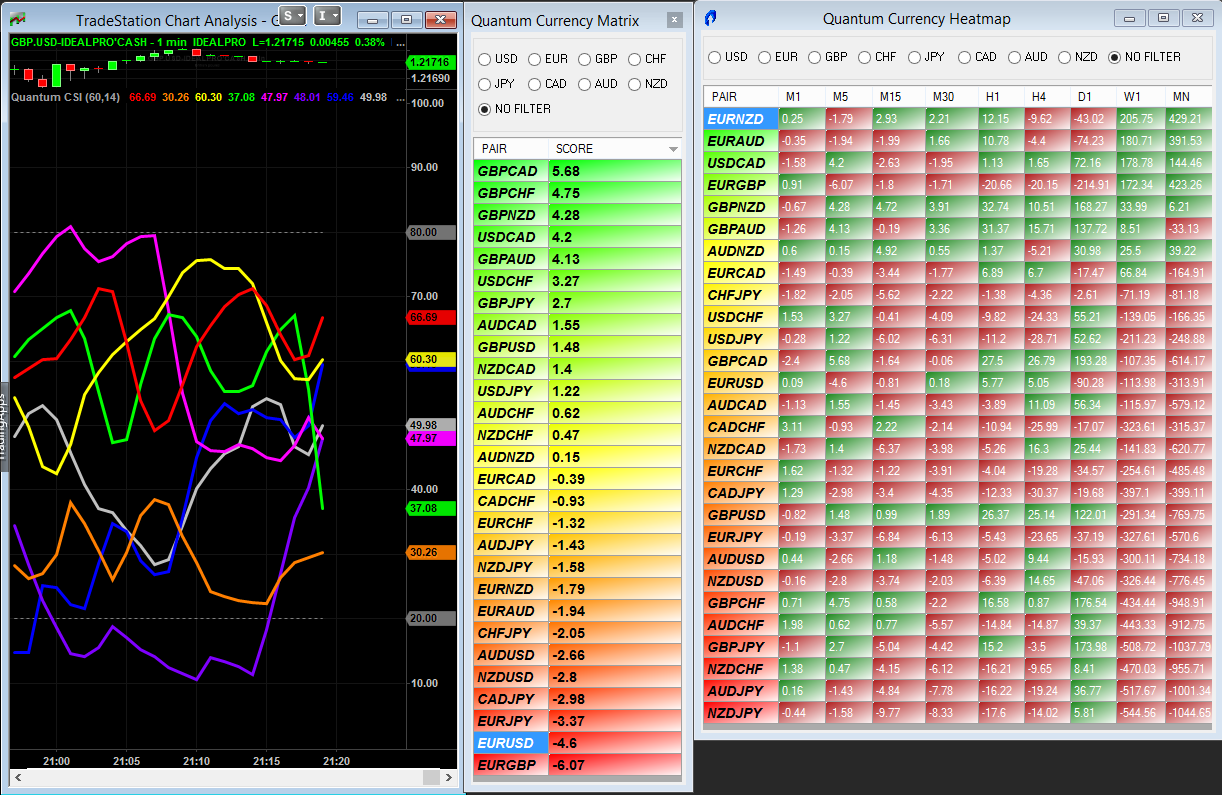 A short note to keep you up to date with progress on our next platform which is Tradestation. We are progressing well and have now transferred across two other key…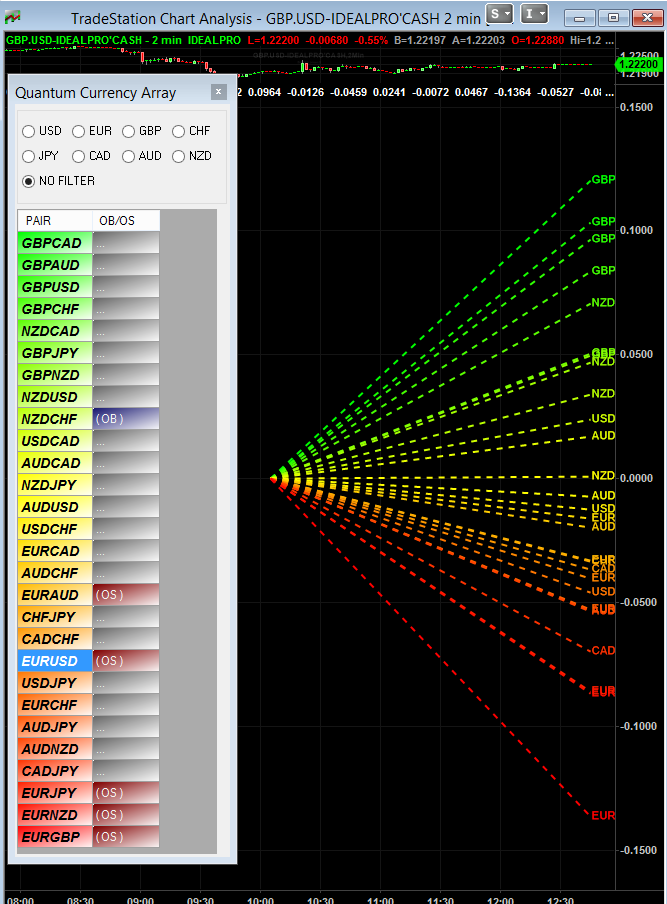 A first look at the currency array indicator for Tradestation which the development team have been working on recently, and which is now in beta release for testing. As you…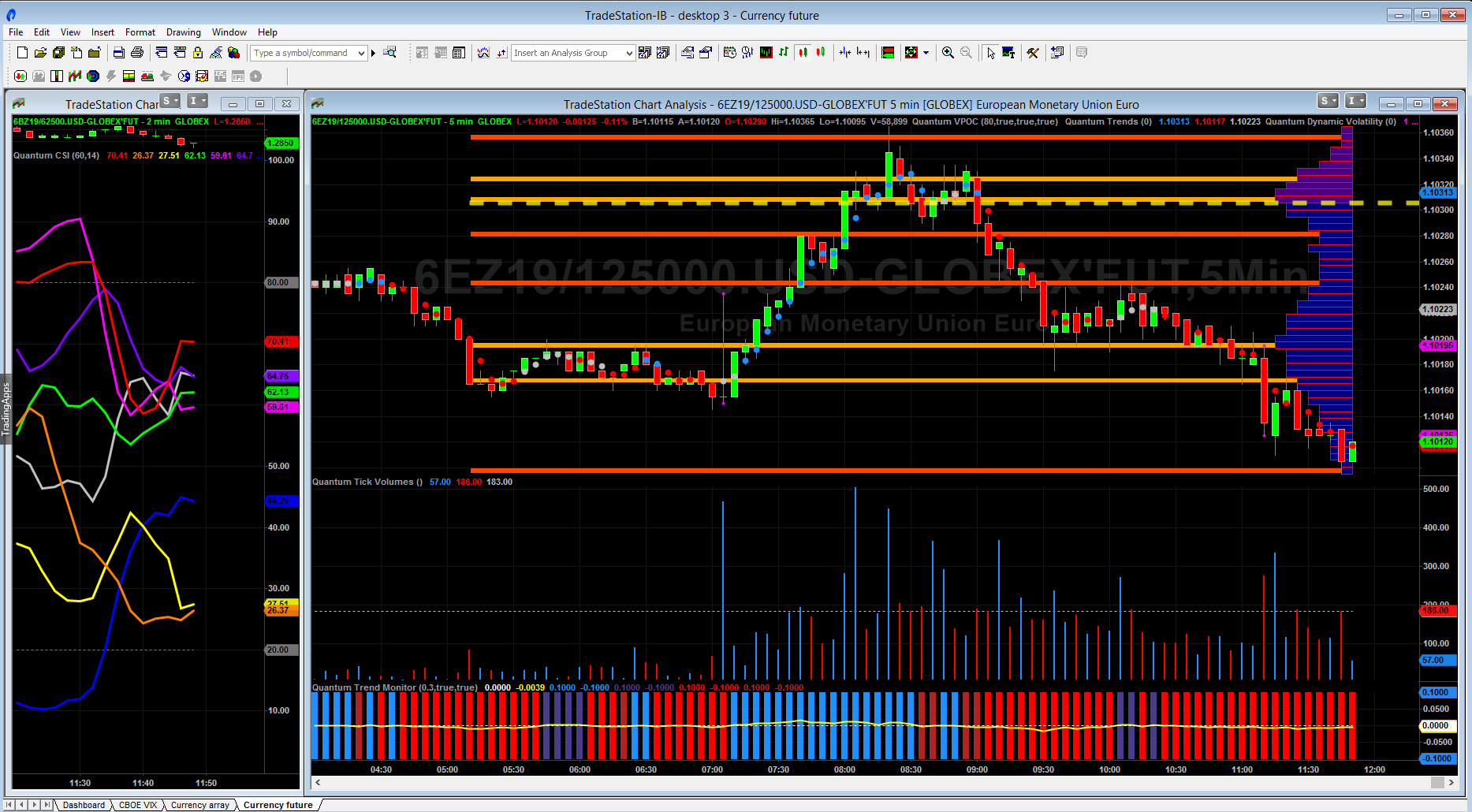 As promised we are posting to update you on our latest developments for Tradestation which are progressing well for both Tradestation Global and also Tradestation Securities. The first offers a…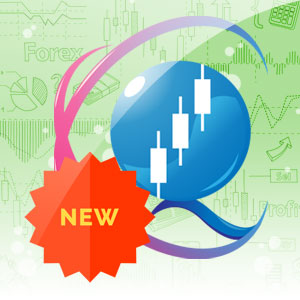 Indicators running in the CHART ANALYSIS app Chart Analysis windows are used to display price charts, perform technical analysis, back-test and automate strategies, and see open and filled orders for…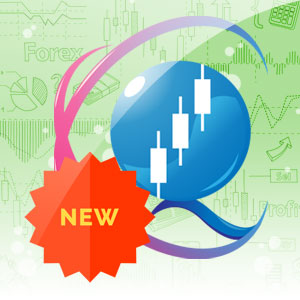 Indicators running in the CHART ANALYSIS app The Chart Analysis window is used to graphically display price data, perform technical analysis, back-test and automate strategies, and show orders and positions…
In this post, we are thrilled to share with you our first screenshots (as of August 21, 2020) of the long-awaited Quantum Currency Strength Indicator or simply, the CSI for…

With the dawn of the new year and hopefully one where things return to normal, whatever normal may be, we are delighted to announce the dawn of a new platform…

As you know we never stand still at Quantum Trading, and with the addition of the tabular function in pine script, our wonderful development team has been hard at work…