The NinjaTrader platform started life as a simple order entry platform in 2003, and designed specifically to provide traders with fast and efficient execution on very liquid markets such as the ES emini and NQ emini futures contracts. Since then it has evolved into an advanced and powerful platform with advanced charting, market analytics, system development and trading simulation with over 40,000 traders in 150 countries.
The platform is entirely free to download and use for charting and scanning with the paid option then available for live trading through the platform on a subscription basis. The innovative SuperDOM and Chart Trader set the benchmark for order entry screens and is one reason the platform is so popular. Considered the industry's best order entry screens they provide traders with ease of operation, clear trade visualization and fast entry to capitalize on today's
Advanced Trade Management (ATM) is NinjaTrader's signature order management technology that lets traders pre-define personal trade management strategies including multiple profit targets and stop loss orders, one-cancels-other (OCO) orders, auto-breakeven stops, trailing stops and much more. This feature can significantly enhance trade performance by automatically submitting all entry/exit orders within milliseconds. This is one of the many powerful features of the platform, helping to automate the manual process of managing multiple orders in a fast moving market.
In the last few years, the company and the platform have undergone some significant changes.
The first of these was in 2014, when NinjaTrader acquired Mirus Futures, moving the company from platform provider to brokerage. Until this point NinjaTrader had been happy to promote a range of independent brokerage services any of which could then be integrated into the platform for execution. Since then, the company has promoted its own brokerage services which provide a deep discount solution for futures and options.
The second major change was in the release of a new version of the platform named NinjaTrader 8. This was a long awaited release following the success of NinjaTrader 7 which as launched in 2009 bt increasingly was seen as in need of updating. NinjaTrader 8 was finally released in beta format on the 4th May 2015 with version 8.0.0.1. The most recent release is version 8.0.0.11 released on 11th May 2016 and with the platform still in beta. As a company we have committed considerable resources and efforts to porting our indicators across to the new version of the platform, which whilst an exciting development has yet to be proved to be as stable as its predecessor.
One of the questions we are always asked as a company with regard to NinjaTrader is which data feed do we recommend. Our advice is to use the Kinetick data feed. This is the one we have tested with all our indicators and on which they have been developed. As such it is a fully supported combination of platform of feed that we recognise and can troubleshoot accordingly. Whilst our indicators will work with other feeds, and even live data from brokers, we cannot offer the same levels of support for other feeds, and we appreciate your understanding on this issue.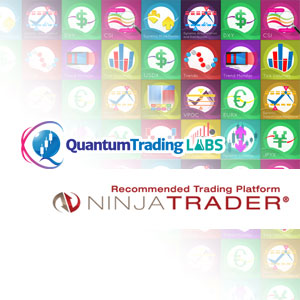 Following the release of the two latest additions to the NinjaTrader package, the Currency Array and the Currency Heatmap, here is a new update which aims to add further stability…